SPARK is an intensive and powerful 6-week program designed to support aspiring entrepreneurs to develop their idea, launch their own business and create valuable jobs.
We asked three remarkable Alumni to tell us about their startups and their journey to entrepreneurship, how the SPARK program shaped their experiences
These three extraordinary entrepreneurs were selected by WAED Aramco incubation program.  
1.Yara Gouth, Founder of Naseej Market
Tell us about yourself 
My name is Yara Ghouth, I'm 24 from Jeddah, Saudi Arabia. I graduated in 2019 studying Architecture in the University of Nottingham, UK. Currently, I am the founder of Naseej Market, a creative online marketplace connecting local buyers to local independent businesses, artists, and designers selling their unique products.
What made you join SPARK? 
I joined SPARK back in June 2020. I had been working on the idea & MVP of Naseej Market for around 6 months. I've always been up to date with Misk and what new opportunities they offer, so when I saw SPARK, it intrigued me. 
I never really took a lesson in entrepreneurship before, so I wasn't sure what to expect. But I was looking forward to the opportunity to be mentored by startup experts from around the world and learn the strategies to develop my startup and pitch my idea to a panel of experts by the end of the program.
Which SPARK cohort were you in?
I was in the first SPARK cohort, and the first winner. And was selected by WAED (Aramco) incubation program.
How did SPARK benefit you? 
The SPARK program was a game changer for me and my startup. It was a very challenging, yet very enriching experience. I learned so much valuable information from experts all over the world and I'm so excited for the future!
SPARK is a fantastic holistic program that covers everything required for any aspiring entrepreneur to turn their idea into a realistic, achievable, and developed plan in great detail. The program is for anyone, you don't have to have a business degree. I'm actually a fresh architecture graduate but have always been interested in tech, startups and building my own business. So this course was perfect for me to really understand the ins and outs of successful startups and receive feedback on my tech company from experts all over the world.  "It's not about ideas. It's about making ideas happen." And SPARK is the first step.
Can you talk about your Startup? 
Naseej Market is one platform, connecting local shoppers to thousands of local unique products. Shoppers can easily find what they're looking for and discover hundreds of local artists, designers, and independent shops. Users have the option to get personalized products and can buy from multiple vendors, using one safe, secure checkout. 
Sellers have their own customized online shop with their own vendor dashboard, where they can add products, track orders, and more.We also offer many more features such as business reports and discount coupons.
Our vision is to be the number one platform to empower, encourage and enable all local artists, makers and designers in the Arab world by 2025.
How did you come up with the idea?
The idea of Naseej Market came from my love for handmade and locally made products. I'm a creative and entrepreneur at heart, so Naseej Market combined everything that I really loved; online shopping, technology, creative unique products, supporting locals, buying more ethically and sustainably, and helping others. I realized there was no online marketplace dedicated to makers, artists and designers, and some of the existing solutions provided didn't really solve their pain points. So, after conducting market research and speaking with hundreds of creatives, I understood there was a definite gap and need for a solution.
What obstacles did you face?
Obstacles when building a startup are endless, especially as a first-time founder. At each stage of the journey, new obstacles arise. When I first started, I hired a local company to build my website, the contract said it would be done in 1 month… It took 9 months for it to finish. There were so many issues and things we had to deal with that we didn't know before. Figuring out the whole operational system, from the logistics, to the supply chain, to payment gateway and financial transactions, then after the launch. There is also a constant back and forth with our customers, we want to hear how easy the website was to use, whether they found what they were looking for, whether we solved their pain points, and the experimentation continues. 
Being an entrepreneur means you look at obstacles as opportunities to learn. Or else, you'll struggle, because when anyone wants to build something new and unique to the market, they will need to think in different ways, more innovative ways,and to solve problems in a way that hasn't been done before. There's also other obstacles that most people don't talk about, that is, that the journey is very lonely most of the time, especially as a solo founder. Also, sometimes you'll be working so hard and not see results right away, and it can be chalaling to stay positive when you're faced with criticism from other people. Mental health is very important, and often neglected. People glamorize hustling, and overworking, and exhausting one's self, but that's not healthy or sustainable, and will eventually lead to burnout. So mental health care is very important, because as a founder, you are the make it or break it for your startup in the first few years.
Where are you now in your Startup journey?
Right now, we have over 200+ designers and makers, selling over 900+ products on our website across 5 different categories (apparel, jewelry, beauty, home & living, art). We shipped to over 20 cities within Saudi Arabia, held two pop-up shops, and we started our first round of fundraising to develop our product, launch major marketing campaigns to attract more buyers and sellers.
2.Eng.Muhannad Aljuaydi , Founder and CEO of Wassan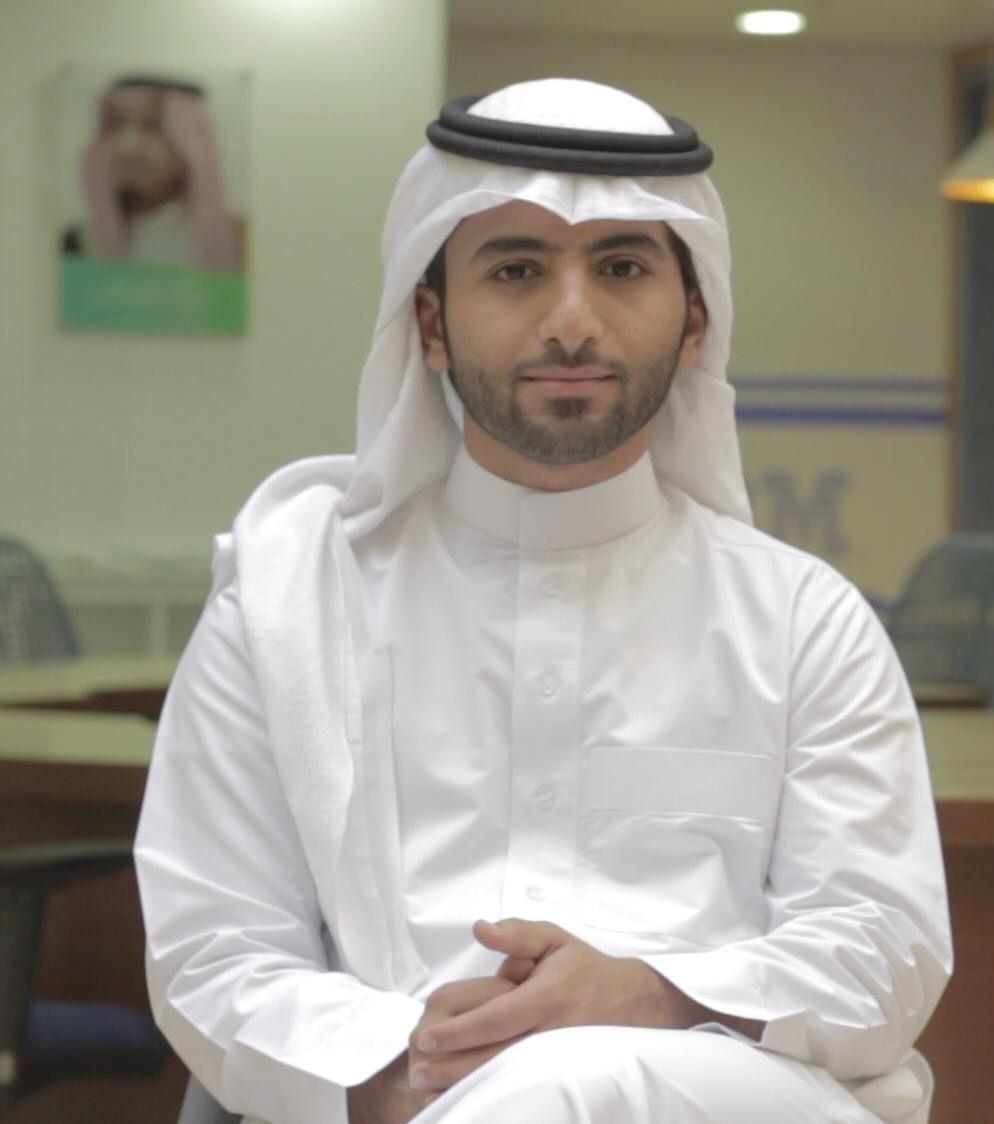 Tell us about yourself 
My name is Eng.Muhannad Aljuaydi, I started my business in my last year of college and I am the Founder & CEO OF Wassan. 
What made you join SPARK? 
I wanted to work closely with brilliant people from across the Kingdom to work on our pitch skills and showcase our startup in the best way possible. We wanted to learn how we could amaze investors and prospective clients.
Which SPARK cohort were you in?
2020
How did SPARK benefit you? 
From the great mentors and comments on our presentations that we practice every week.
Can you tell us about your Startup? 
Our solution provides a new experience of hospitality in Saudi Arabia by providing convenience services that rely on smart technologies to offer a comfortable diving experience in the dream world. Wassam takes into account all the needs of the people during their resting time (reading bed lighting, ventilation, devices, power outlets, TV etc.) At varying time intervals, it's like a motel but with 5 Star services.
Where are you now in your Startup journey?
After four years I am proud to say we received four prizes amounting to SAR 230,000 in total. We also secured a contract with the airport and we will open our branch there soon. Today we are in the growth phase of our startup journey, we were also selected by WAED Aramco incubation program.  
3.Talal Al Hammad,Co-Founder of PaperMove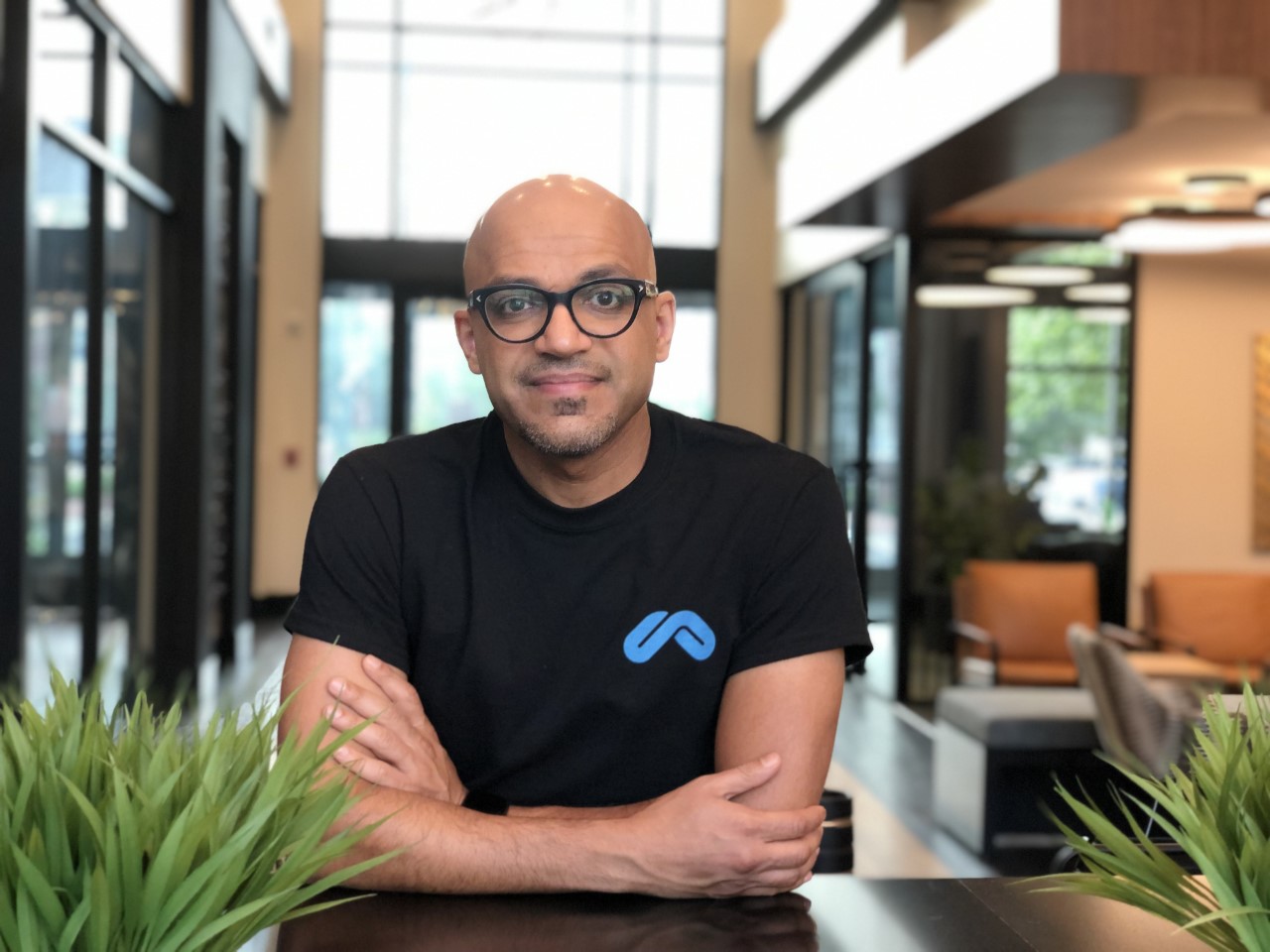 Tell us about yourself 
Talal Al Hammad, Eastern Region, Co-Founder of PaperMove, MBA from Indiana University. Husband of Reem, and father of Tamim and Sadeem. 
What made you join SPARK? 
While I was in the US, I received an email from the Saudi Arabian Cultural Mission about SPARK and I thought that it was a good fit for the stage that PaperMove's was in, so I applied. 
Which SPARK cohort were you in?
I was in the 2nd cohort.
How did SPARK benefit you? 
Although I have business experience, SPARK absolutely shaped the way I think as an entrepreneur. It equipped me with the right communication tools to look at my startup from different angles that I did not necessarily see prior joining. It also helped me learn how to communicate with investors in the right language, I even received a term-sheet from a known VC before I finished SPARK.
Can you talk about your Startup?  
PaperMove is a print on demand (POD) platform. Clients can design online using Canva or upload their artwork on a variety of products such as business cards, T-shirts, mugs, photo-books, and many more. We print and deliver. It's a journey and an exciting experience from the moment you choose the product, design it yourself with super easy tools such as Canva, all the way to check out and receiving your final product when we deliver it.
How did you come up with the idea?
In February of 2020, I had the chance to attend a "Future of E-commerce" course in Silicon Valley, organized by Monshaat. The course covered many aspects of what I was planning to do with the PaperMove project. The idea was to launch an easy to use platform for design and print online. There was no such solution available at the moment so in March, just as the global pandemic hit, I started working on realizing my idea. Within a few months, we signed a strategic agreement with Canva,a  payment gateway partner, couriers, and printers. 
How did Spark make a difference in your journey?
I applied to SPARK before the soft launch of PaperMove. Amazingly, it was perfect timing. SPARK prepared me to speak with investors in their language and pitch with confidence. While in the program I was hyper focused on my growing startup, and it answered questions I did not think of. 
Because I couldn't disclose our business relationship with Canva at that time due to an NDA, I did not include it in the pitch, but ever since the agreement with Canva was finalized, I got a term sheet from a VC, was selected by Taqadam, and incubated by WAED (Aramco), and that's only the beginning. 
SPARK's team are amazing professionals, and they are there to really help. I have been to other accelerators, but I couldn't find the same quality, honestly speaking. Steve and Hala and the team were there for us every time we needed to tune our pitch. I'm always encouraging startups to apply to SPARK, it is the spark of your startup. 
Where are you now in your Startup journey?
We completed the soft launch. We're in the SEED stage. Recently, we've been selected by TAQDAM KAUST (out of 3500+ applicants worldwide), and been selected by WAED Aramco incubation program.  
To learn more about SPARK or evaluate whether it is the right program for you visit the program page on the Misk Hub: https://hub.misk.org.sa/programs/entrepreneurship/spark/