In a recent article by Osama Ashri, founder of Saudi Entrepreneurial Ecosystem Lab, in Entrepreneur Middle East, he writes "Saudi Arabia is a land of immense opportunities in many spheres, and this is also true when it comes to entrepreneurship. According to the 2019 Global Entrepreneurship Monitor report, around 76.3% of the adult population in Saudi Arabia see good opportunities around them for starting a business."

In addition, the Kingdom currently ranks in the top 20 of the 54 economies reviewed in the report. It ranks 3rd with regard to support and relevance of government policies, 10th in governmental taxes and bureaucracy and 13th in internal market dynamics.
Starting your own business in Saudi Arabia is easier than you think, provided you follow the right process. And if you feel like you need extra help, you can apply to the incubator and accelerator programs we provide here at Misk, such as the Pre-Seed Accelerator 'Misk Starter' and Misk Solve Challenge.
Here are five steps that will take you from employee to employer:
1. Consider your finances before you leap
Many people enjoy the idea of becoming their own boss and quitting their job without really thinking through the financial repercussions of this decision.
As tempting as it sounds to resign and leave your problems behind, take your time and assess if you can survive without your current paycheck until your new venture makes money. Look at your finances and run some figures. If you don't have a savings account, open one and try to put a decent amount away so you have some security. You can then save up until you feel you have enough money to survive as you launch your business. There are loans available for start-ups, of course. But in general, avoiding debt is the best approach for first-time entrepreneurs.
2. Set achievable goals
To thrive as an entrepreneur, it is important to set short-term and long-term goals. What do you wish to achieve in your first month, year, or two years? In fact, many people map out a five-year plan. What are the steps you will need to take to reach those goals? Make goal-setting a habit, so you follow through and ensure your business thrives. An easy way to assess your goals is by asking if they are 'SMART.' According to Mind Tools, "Set SMART (Specific, Measurable, Attainable, Relevant and Time-bound) goals that motivate you and write them down to make them feel tangible. Then, plan the steps you must take to realize your goal and cross off each one as you work through them."
3. Prepare yourself for lots of responsibility
There will be no more official working hours or assigned tasks, everything related to your business will be your responsibility. Being your own boss also means taking risks, doing what needs to be done, and dealing with the inevitable bumps in the road. Good organization at the beginning will help you juggle multiple responsibilities. And as you become more experienced, you will get used to the fast-paced problem solving and even enjoy the unexpected twists! Eventually, you will reach a stage where you can hire people to share the responsibility with you.
4. Explore the opportunities available to Saudis
Being a Saudi citizen will alone give you many opportunities along your entrepreneurial journey. In fact, the Saudi government has launched an array of initiatives to encourage entrepreneurship in the country, so you will find help at every turn.
Explore the Misk Hub to get to know like-minded people or read about entrepreneurs you admire – such as inspiring figures like Abdullah Elyas, co-founder of Careem – and focus on their journeys. Here is a rundown of eight high-profile Saudi movers and shakers featured on Entrepreneur.com magazine to give you some inspiration.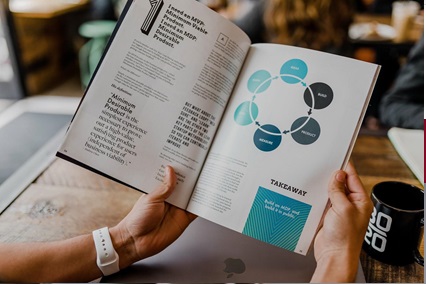 Make sure you are ready to make the shift to becoming an employer by having the right knowledge and information to set you up for success.
5. Embrace new learning
Entrepreneurship is a continuous journey. As an employee, you have a job description requiring a specific skill set. Being an entrepreneur involves learning many new skills – unless you have the funds to outsource the tasks you are not good at or do not want to do. This could mean learning to set up a spreadsheet, getting investors on board, marketing your ideas, crafting your perfect pitch or using unfamiliar technology. What needs to be done, must be done. There is no room for excuses, so embrace the knowledge challenge!
Did you enjoy reading this article?
Share your thoughts or questions with us at
[email protected]