Reading the stories of high-achieving Saudis reminds us of what's possible in life if you work hard, focus, and dare to dream.
Fortunately, under Saudi's forward-looking leadership – and with an eye on realizing Vision 2030 – there's a whole generation of incredible trail blazers leading the way!
Covering every sector and from every background, The Kingdom has never had so many high-profile individuals rising to the top on the international stage.
Here's our rundown of seven individuals that represent the country's talent and innovators that will light the path on your way to success.
Abdulla Elyas – Co-founder of Careem
Saudi-born Abdulla Elyas is a software programmer and entrepreneur who founded several technology companies, but he is best known as one of the Co-founders of the largest ride-sharing app in the Middle East – Careem. Under his direction the company expanded into Saudi Arabia and is now the fastest growing technology company in the Middle East, with consistent 30% growth month-over-month. It has established a footprint in over 80 cities and 13 countries throughout MENA, Turkey, and Pakistan. But Elyas is nowhere near finished! He has recently founded two new technology start-ups – islam.de and waymo.net.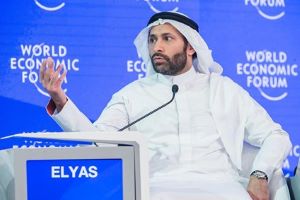 Sarah Al Ayed – Co-founder of TRACCS
In 1998, Sarah Al Ayed collaborated with her brother in setting up Trans Arabian Creative Communications (TRACCS), learning her business from the ground up. Today, it's one of the largest public relations companies in Saudi Arabia and is internationally respected. It works with globally renowned companies, as well as KSA's governmental banks and entities. Sarah Al Ayed was ranked 26th on the Forbes 'Most Influential Women in the Arab World in Family Business' list (2013). She is currently the Women's Entrepreneurship Day Regional Ambassador for the Middle East and North Africa.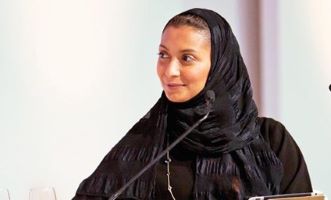 Ahmed Mater – International Artist
A physician turned artist; Ahmed Mater is one of the most significant cultural voices documenting contemporary Saudi Arabia. Mater creates photographs and installations chronicling his beloved home country and is well known for his series of images on the development of the holy city of Makkah, a body of work that was shown internationally at the Brooklyn Museum in New York and the Smithsonian in Washington, DC. He is one of the Co-founders of Edge of Arabia and a pioneer who worked on several artistic projects like al-Meftaha Arts Village, Yellow Cow project, and Evolution of Man.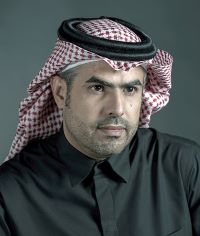 Farah Al-Zahrani – Brazilian Jiu Jitsu Athlete
Born and raised in Jeddah and a with a true winner's mentality, Farah Al-Zahrani is a Brazilian Jiu Jitsu fighter and an accomplished athlete who competed at the Abu Dhabi World Jiu Jitsu Championship (finishing in 4th place) and at the European Jiu-Jitsu IBJJF Championships in Lisbon. She continued to push the envelope and became one of the most accomplished Arab woman athletes on the mat.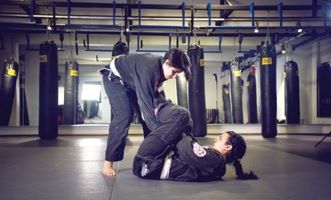 Sofana Dahlan – Founder of Tashkeil
Sofana Dahlan is the Founder of Tashkeil – a Saudi-based social enterprise that incubates, accelerates and promotes creative entrepreneurs. Tashkeil has incubated 30 Middle Eastern designers, organized 42 events, hosted over 16,000 visitors and launched two initiatives. Dahlan was one of the first ten Saudi female lawyers granted permission to practice law in The Kingdom. In 2009, she was chosen to participate in the Harvard Executive program – 'Leading for the Future: The Arab Region in a Changing World' where she represented Tashkeil's socio-economic cycle as an ecosystem for social change and development.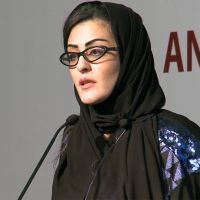 Majed M. Al Tahan – Founder of AYM
Named 'Young Entrepreneur of the Year' in the Top Achievers 2020 listings, Majed M. Al Tahan is the Founder of AYM Commerce which specializes in breakthrough digital technologies. From an early age he was eager to build up his own businesses and take the entrepreneurial plunge. He recognized that e-commerce was the missing element in the Saudi commerce landscape and built the first ever online service for grocery shopping in The Kingdom with the BinDawood group. Today, at the helm of Danube's online offering, and with his new venture AYM, he's focused on spearheading the transformation of the grocery shopping space.