The COVID-19 pandemic has changed life in a manner not experienced before. When it comes to working, one of the most significant changes has been the shift to working and communicating remotely - hello, Zoom! As employees work safely from their homes, organizations are also focusing on interviewing prospective candidates remotely.
Although remote interviews can be overwhelming, don't let that ruin your chances of scoring your dream job. Instead, see it as an opportunity to grow and accept the challenge. Online interviews have plenty of advantages, but in order to put your best foot forward and leave a positive impact, you must be authentic, comfortable, and prepared.
Test the technology
The interview could be held on one of many different platforms, including Zoom, Skype, Google, or Microsoft Teams. Start by downloading the program onto your laptop and make sure it's compatible and works seamlessly with the internet connection. It's also important to set up your profile in advance, fill out all the necessary information, and pick a professional profile photo if required.
Test out the platform ahead of time and make sure you know how to share screens, manage audio, and navigate all the tools. Charge your laptop beforehand, and keep all other notifications and tabs closed.
Curate your space
Create a comfortable yet professional setup for where you will be seated during the interview. It's best to be in a quiet space with no distractions. The background should be simple and the laptop should be placed at eye level or higher with the screen tilting down. So preferably, make sure you're sitting at a desk and not the majlis! For optimal lighting, direct your source of light from the front onto your face—natural light is best. Make sure your desk is not cluttered and that the necessary documents are within arm's reach. Specifically, have your CV, portfolio, and cover letter on-hand. Better yet, open them as tabs of a website in case you want to walk an employer through your work while on the call. We also recommend having a notebook and a pen ready for any notes you might need to take or want to remember for later.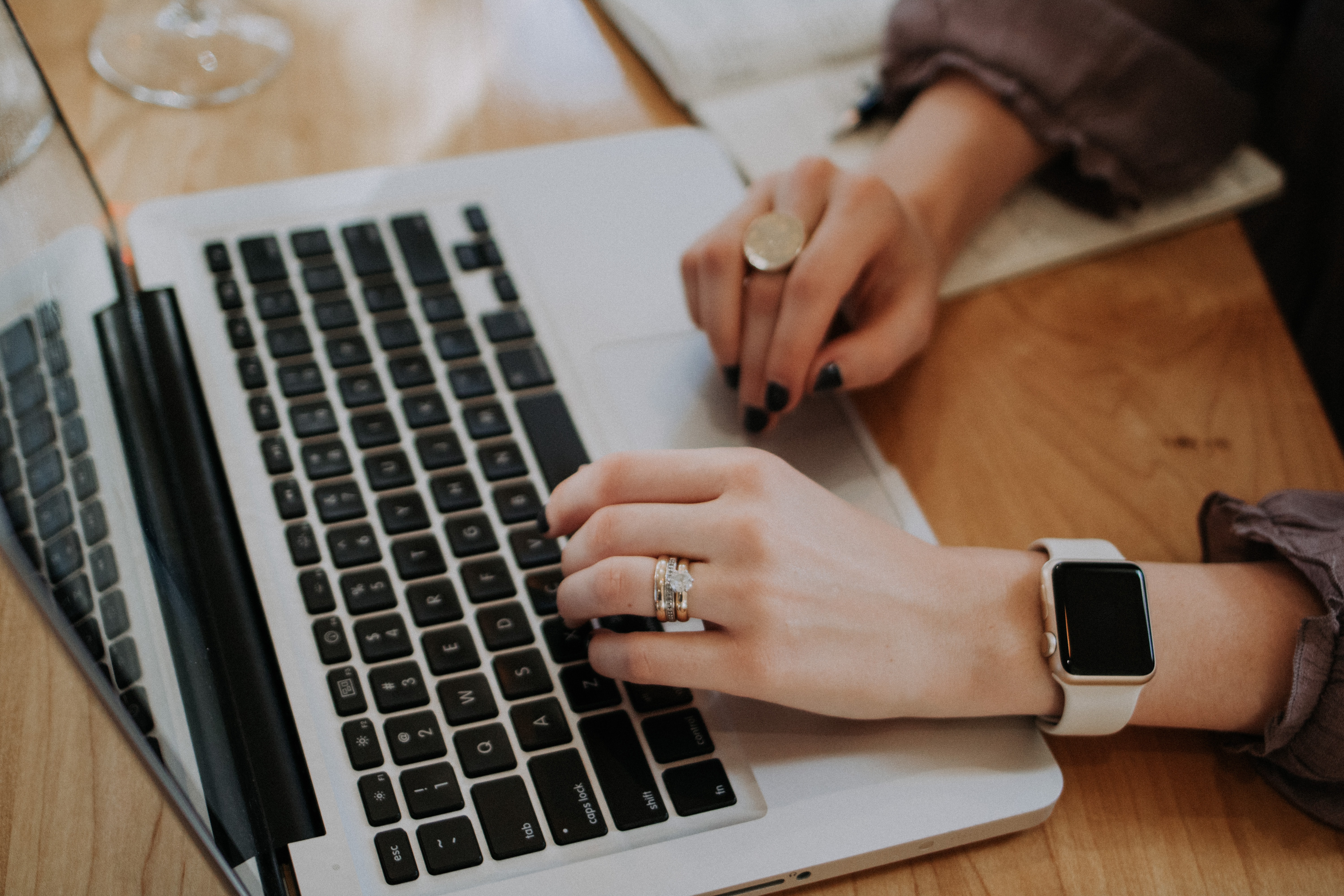 [email protected]